Operation Principle of a multisample Sorption Analyser
Basic principle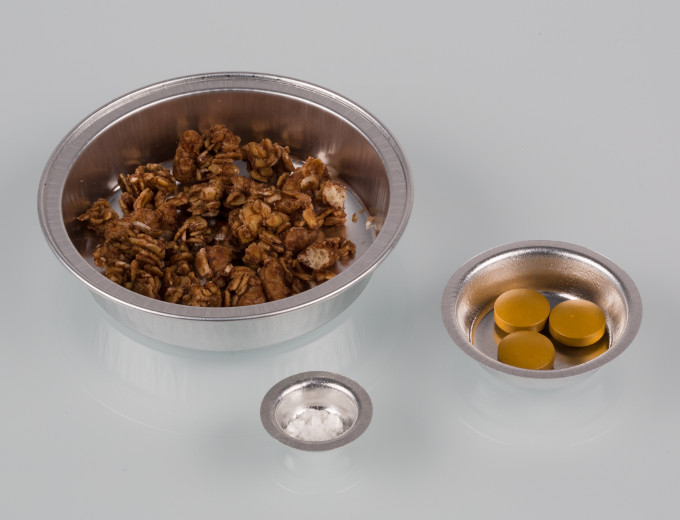 The basic operation principle of a sorption analyser is to measure the change in mass of a sample that is kept in an environment of constant temperature and relative humidity. Change in mass takes place either by water sorption from the surrounding air to the sample or water desorption from the sample.
Sorption kinetics curve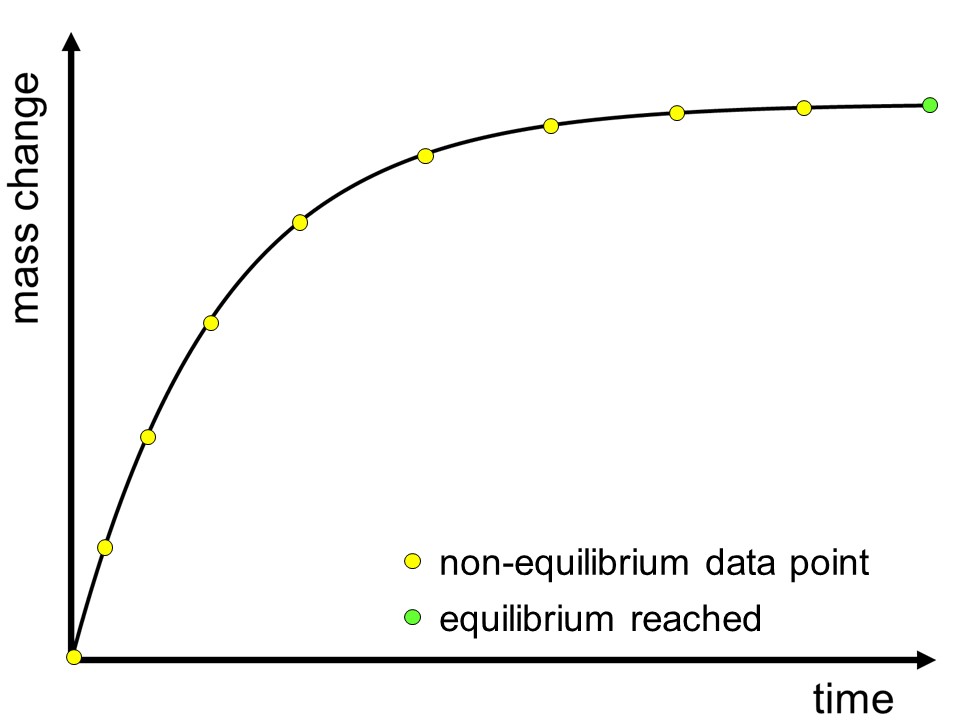 Uptake or release of water is determined gravimetrically by means of a microbalance at defined time intervals. At the early stage of sorption/desorption, the change is weight is large. Over time, the process approaches an equilibrium and the change in weight is continuously getting smaller.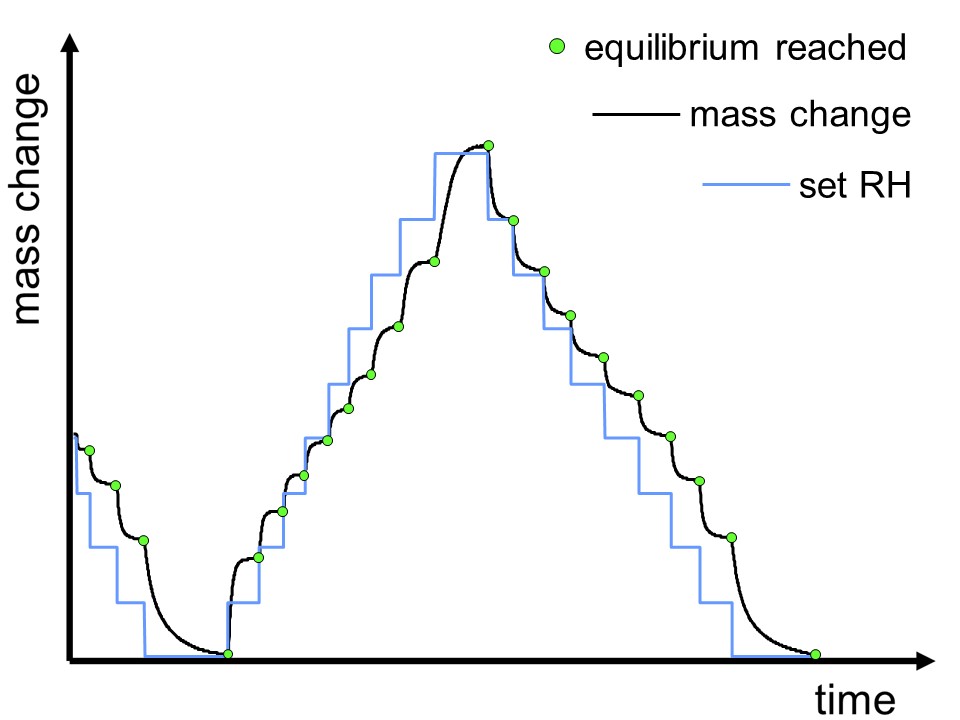 When the sample weight is finally stable, it is at equilibrium with the surrounding atmosphere. This equilibrium condition is constantly checked and as soon as fulfilled, the measurement is continued at the next humidity step. Typically, a full sorption/desorption cycle (sorption from dry conditions to high RH and desorption from high RH to dry conditions) in small RH steps is done.
Sorption Isotherm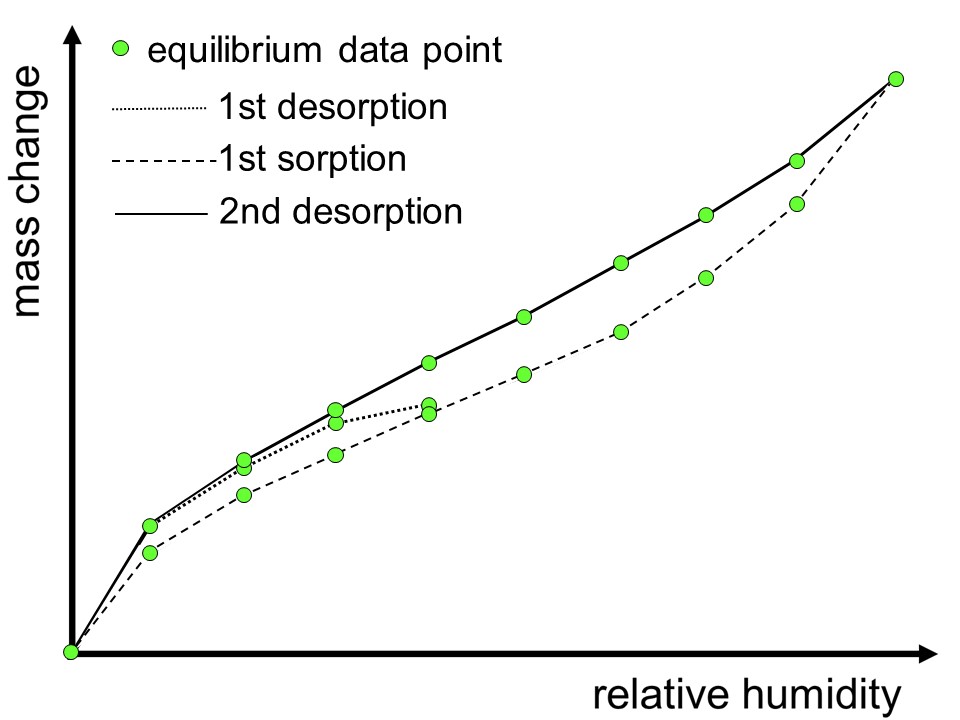 The individual equilibrium values from all humidity steps of a sorption/desorption cycle are used to generate the sorption isotherm.
System Setup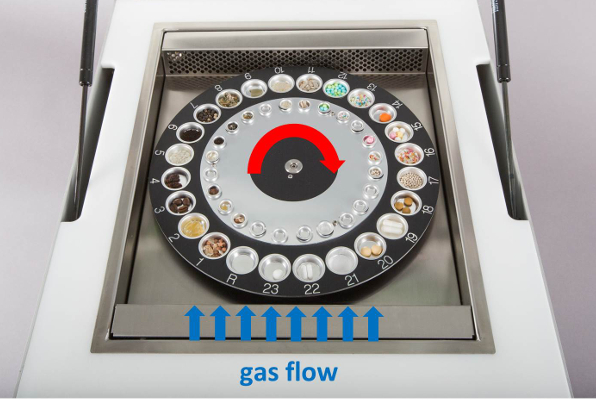 The samples are arranged on asample carousel in a circle. The atmosphere inside the instrument chamber is continuously circulated, providing optimal air flow above the samples as well as uniform temperature and humidity at each point. All samples are weighed continuously by turning and lowering the carousel. An internal reference eliminates all drift effects from the balance.
Different sample trays
Sample trays for different number of samples and for different sample sizes are available to cover all kind of applications. Small amounts of fine powder can be measured as well as large and voluminous objects like a candy bar or electronic parts.
SPS Sensor Accessories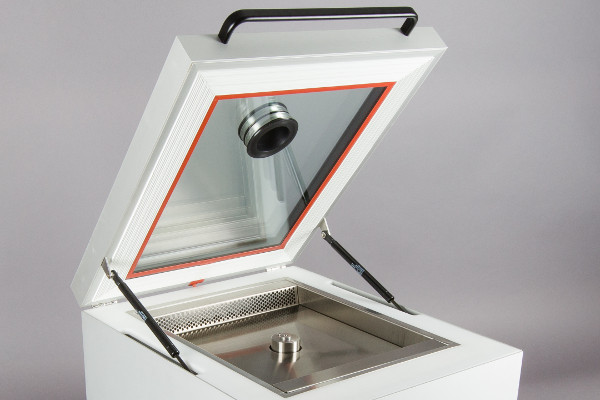 The glass cover of the SPS sorption analyser can be equipped with a sensor mount for the attachment of additional analytical instruments. Currently available sensor options are an imaging system and Raman Spectroscopy.
SPS/Vsorp Software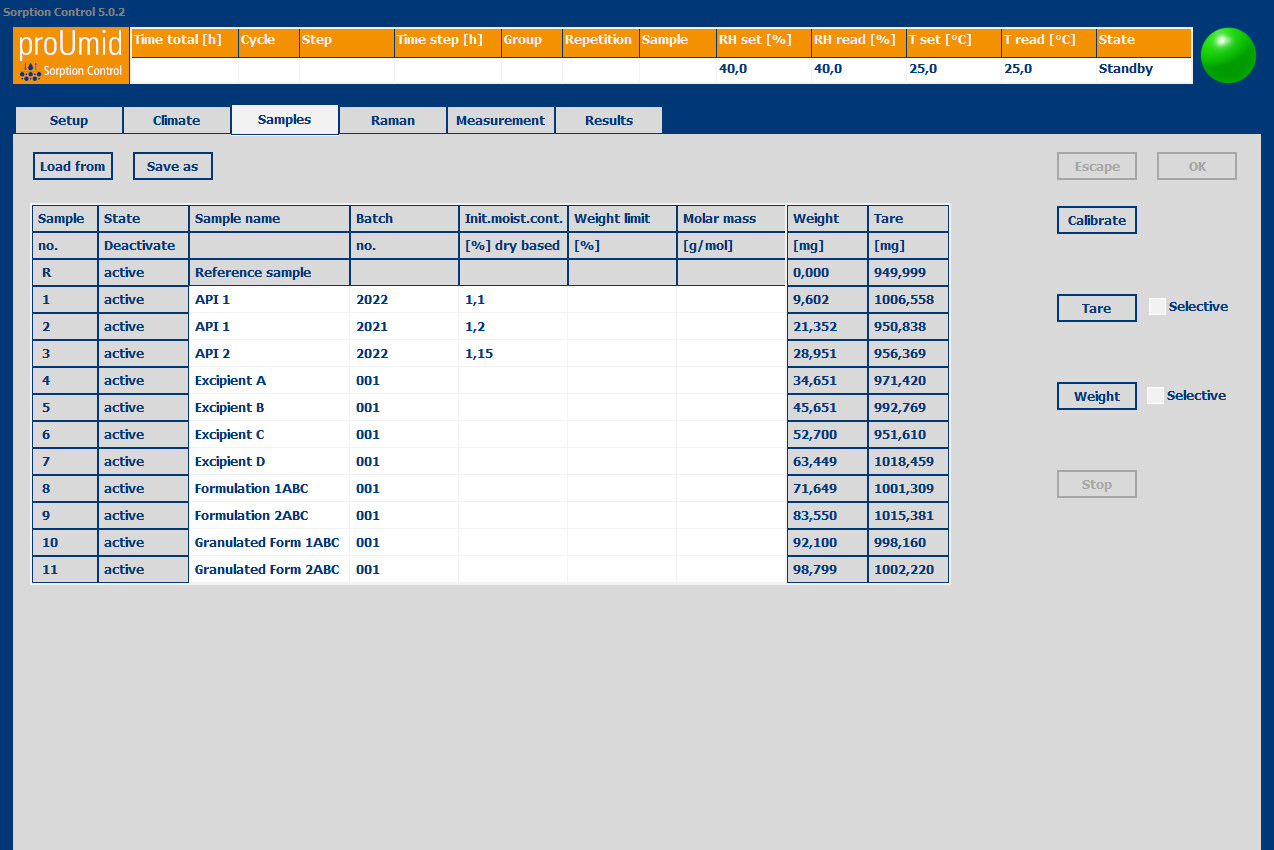 Operation of the SPS/Vsorp software is very easy, straightforward and user-friendly. Once the start button has been pressed, the measurement runs completely automated. The results are constinuously updated and displayed in tabular and graphical form. If necessary, measurement settings can be adjusted during a running experiment.