Sorption Analyszer SPS23-100n
The SPS23-100n is a highly sensitive system with a gravimetric resolution of 100 nanograms designed for applications in pharmaceutical research and preformulation. The instrument offers high sample throughput and excellent reproducibility between different samples. The plain and easy to clean surfaces as well as the simple straightforward operation qualify this system to be used with critical materials.
Contact us to receive a quotation for the SPS sorption system
Sample Capacity
23 samples in pans Ø 18 mm
and
24 additional samples in pans Ø 18 mm (not weighed)
Max Weight
2000 mg per sample
Min Weight
< 3 mg
Resolution
0.1 µg
Repeatability
± 1.5 µg RMS*
Temperature Range
+5 °C to +40 °C
Deviation: ± 0.1 K
Humidity Range
0% RH to 98% RH**
Deviation: ± 0.6 % RH (23 °C ± 5 °C)
Long-term Stability
better than 1% per year
Dew Point
-70 °C to +38 °C
Dimensions***
Width: 488 mm, Depth: 630 mm
Height: 437 mm / 1024 mm (with lid open)
Weight***
62kg
Power Supply
100 V - 230 VAC ± 15%
50 - 60 Hz
Consumption: 0.5 kW***
Gas Supply
Compressed air/nitrogen
dried and oil-free
1.5 bar to 10 bar
dew point ≤ - 70 °C
Ambient Conditions
+15 °C to +25 °C
Max 75% RH
Gravimetric Validation
Auto Calibration with internal reference weights
Humidity validation
Validation procedure with salt standards
*Note: The specified values indicate an environment suitable for the operation of submicrobalances.
**Note: The full humidity range is only available at chamber temperatures slightly above room temperature
***Note: Dimension, weight and power consumption do not include keyboard and monitor

21 CFR Part 11 Software Package
21 CFR Part 11 compatible SPS software.
read more…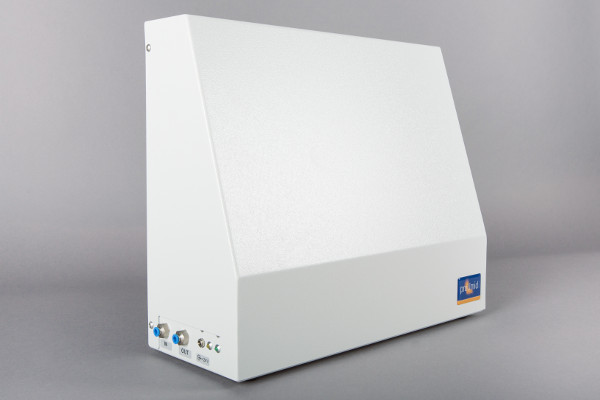 Membrane Dryer
The optional membrane dryer provides sufficient dry air supply for two moisture sorption systems.
read more…