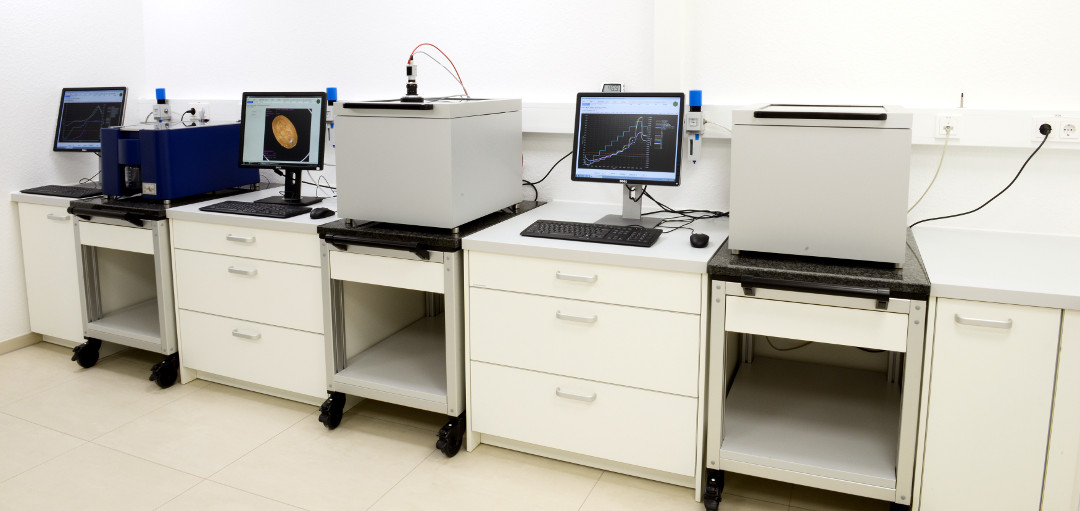 Moisture Sorption – Contract Analysis
Very often, the number of analyses required in a company does not justify the purchase and maintenance of the appropriate equipment. Moreover, it is not always clear from the start whether dynamic vapor sorption is the method of choice for a particular application. For these reasons, ProUmid not only sell test systems but we also offer contract analysis services in our in-house lab.
We offer a wide range of services related to water vapour sorption:
Analysis of the moisture-induced behaviour of materials under different climatic conditions
Analysis of sorption and desorption kinetics
Sorption and desorption isotherms for all humidity levels in a temperature range of 5°C to 60°C
Water vapour permeability testing of packaging materials and foils or films
The materials that can be analyzed ranges from powders of a few milligram, granules, flakes, tablets and capsules, to confectionary, natural and synthetic fibres, wood and construction materials as well as foils, films and blister packages.
Contact us to receive a quotation for a contract analysis for your samples