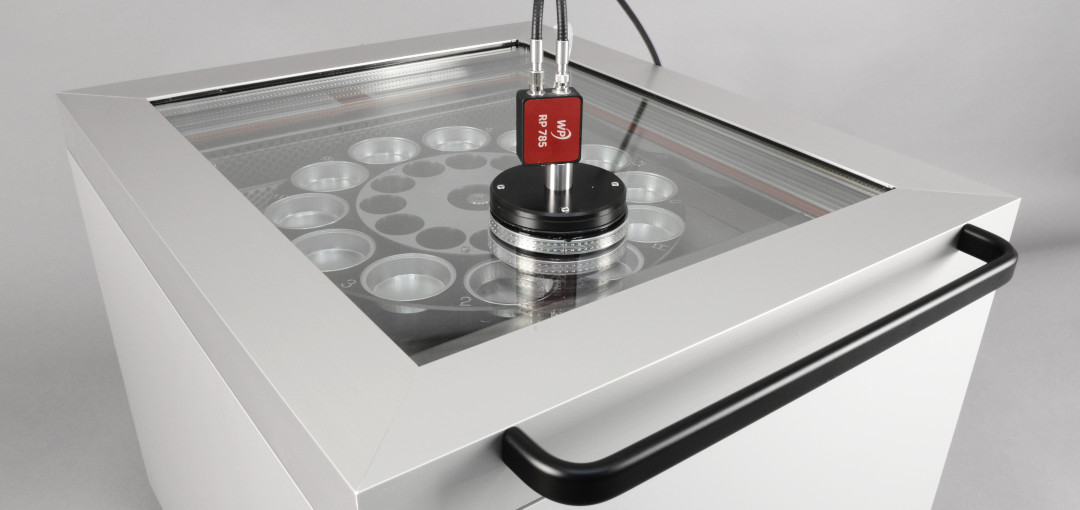 Combination of DVS with Raman Spectroscopy
Sensor fusion combining water vapor sorption with Raman spectroscopy is the most sophisticated option for the installation of additional sensors to the ProUmid SPS vapor sorption analyzer. The DVS-Raman spectroscopy combination is a powerful tool to monitor moisture induced phase transitions such as hydrate formation.
The possibility to evaluate sorption isotherms with corresponding Raman spectra plus the possibility to compare and measure multiple samples at the same time opens new and exciting perspectives for the analysis of solid samples. All SPS instruments can be equipped or retrofitted with a Raman spectrometer.
Software integration
The Raman spectrometer is triggered via the SPS software. A menu allows to select from which samples Raman spectra shall be acquired and when. Events for triggering the acquisition can be the achievement of the equlibrium state or a fixed time interval.
Contact us to receive a quotation for the Raman Spectrometer option

Data Sheet- Raman Spectroscopy