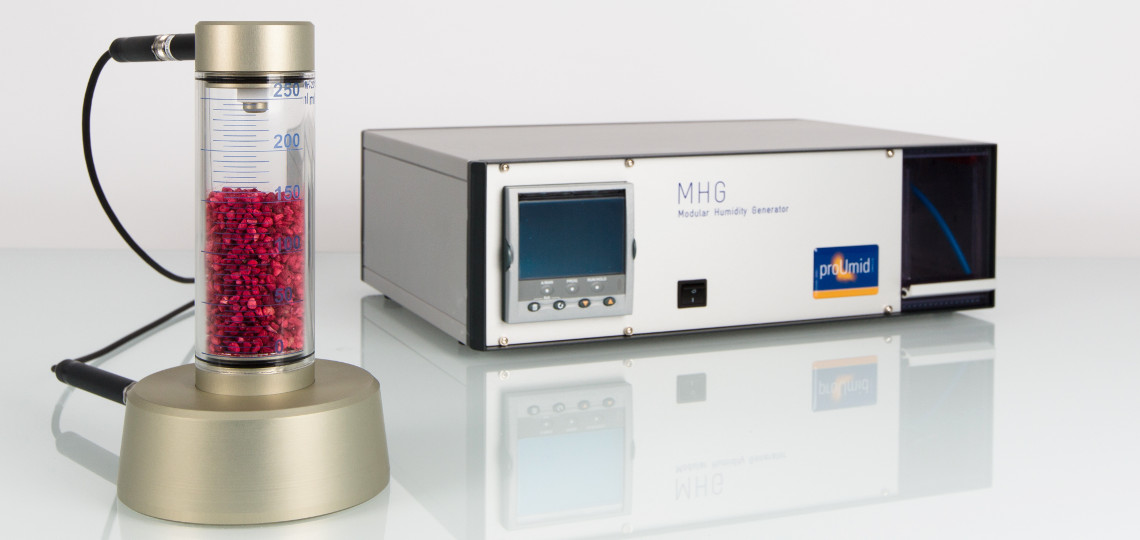 Moisture equilibration – The Powder Conditioner
Moisture content can have a significant impact on powder properties such as flowability or compressibility. Measurement of mechanical properties at certain moisture contents therefore is essential in order to avoid problems during processing, storage and transport. The ProUmid Powder Conditioner enables moisture equilibration of particulate systems such as powders, granules or pellets at controlled relative humidity.
Dynamic Flow Method
A defined gas flow with controlled RH is passed through a powder bed. Temperature and RH at the gas inlet and outlet are recorded. The formation of lumps or air channels inside the powder bed is inhibited by continuous agitation. Completion of the humidity conditioning process is automatically determined by the instrument.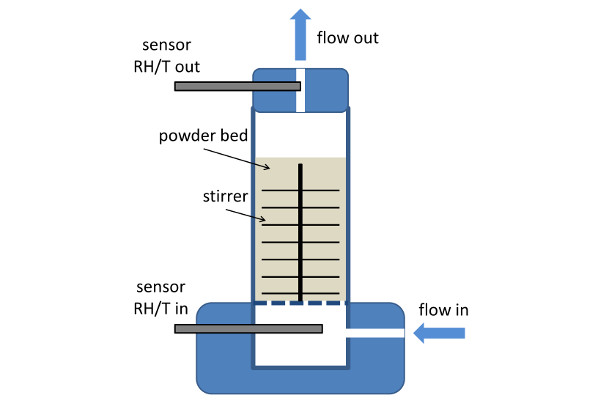 Humidity Control
The powder conditioner is connected to the
ProUmid MHG32 Humidity Generator
or comparable equipment that provides a humidity controlled gas flow.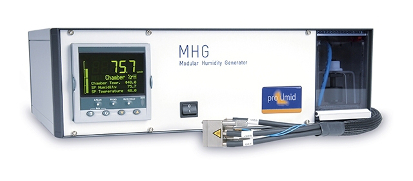 Applications for Moisture Equilibration
Powder analysis
Pre-treatment of powders for analysis of bulk properties with a certain moisture content using equipment such as powder rheometer, flow tester, caking tester or ring shear cell.
Processibility
of powders with a certain moisture content in processes such as tabletting, roller compaction, filling and dosing.
Add-on: Water Content Determination
Water uptake of the powder can be calculated from the gas flow rate and the temperature and RH readings by a software algorithm. Successive execution of humidity steps enables to record the sorption isotherm of powdered material.
Contact us to receive a quotation for the Powder Conditioner
Technical Specifications
usable Volume
200 ml
dimensions glass cylinder
∅50 mm, height 150 mm
humidity range*
2% RH to 95% RH
humidity accuracy*
±0,8% RH at 10 … 30 °C
temperature range**
10°C to 60°
selectable flow rate*
0 … 500 ml/min
water supply
removable tank, 700 ml
gas supply*
compressed air / nitrogen
2 bar to 10 bar
dry, clean, oil-free (class 1, ISO 8573-1:2010)
* in connection with the MHG32 humidity generator.
** when placed in a temperature controlled environment.