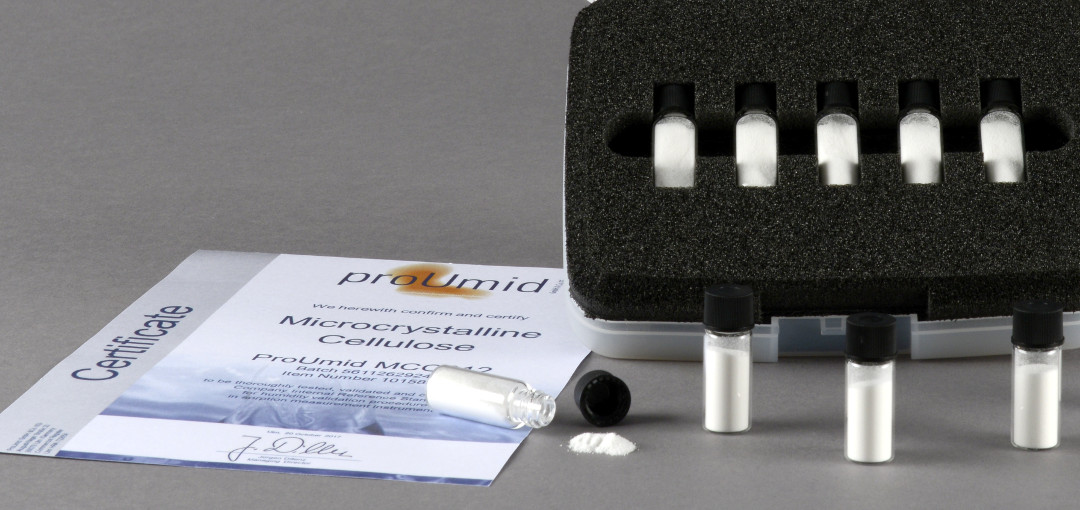 Humidity Reference
It is highly recommend to periodically validate a moisture sorption instrument using a certified humidity reference to ensure precise and reliable results at any time.
Reference Material: Microcrystalline Cellulose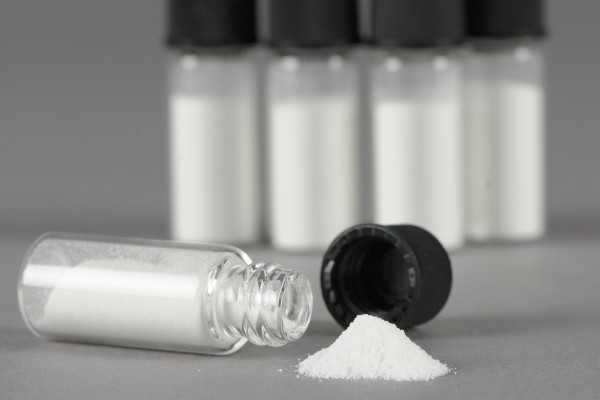 The humidity validation kit of ProUmid includes 5 vials of microcrystalline cellulose (MCC). Each vial contains 500 mg MCC humidity reference. The cellulose was tested in a stability study, validated in a round robin test and was certified as a company internal reference standard. For further information on the certification of the MCC as a reference material, please download the corresponding application note AN-1801 MCC Reference Certification
In-line Humidity Validation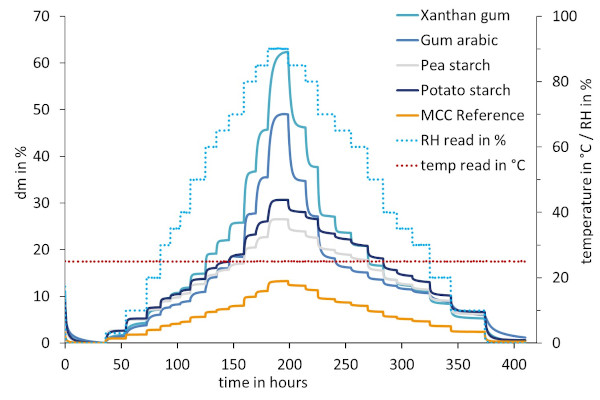 With the ProUmid multi-sample DVS instruments, the periodically required humidity validation can be conveniently accomplished in-line with regularly scheduled measurements, using a free sample dish. Running time-consuming separate validation tests is not required. The in-line measurement not only validates the calibration of the instrument, but also the generated data of the current measurement.
For further information, please download the application note AN-1802 MCC DVS Humidity Validation
The humidity validation kit can also be used gravimetric water sorption analyzera from other manufacturers. Please do not hesitate to contact us!
Contact us to receive a quotation for the MCC Humidity Reference