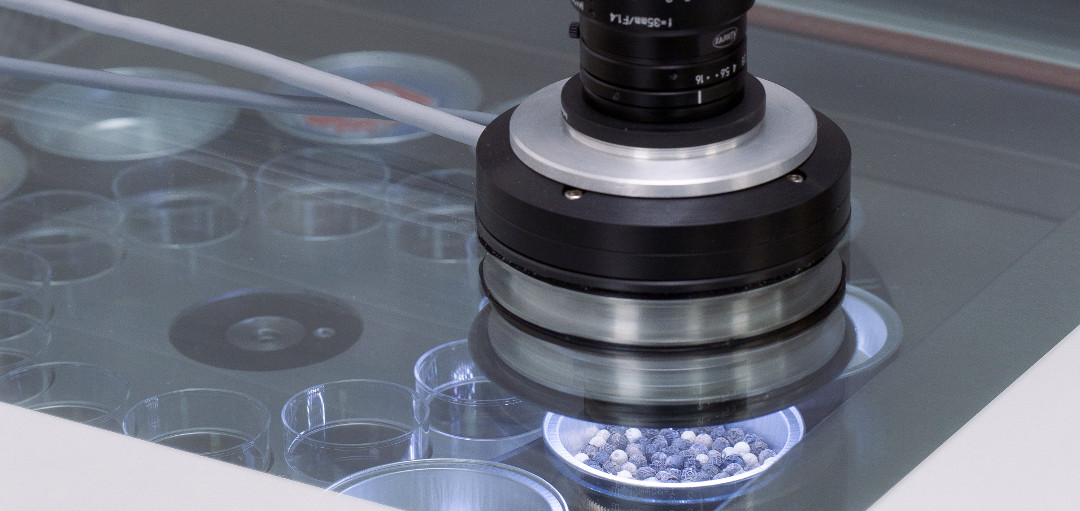 Video Camera Option
The sensor mount in the glass cover of the SPS vapor sorption analyzer enables the attachment of a video camera to the instrument. Image acquisition during a sorption analysis is valuable tool for the documentation of visual changes to the samples at different relative humidity levels.
Some examples for applications in food and material research are:
Color changes
Crystallisation
Sintering and viscous flow
Structural changes (e.g. cracks)
Swelling and deformation
Licquefaction and solidification
Special features of the video camera option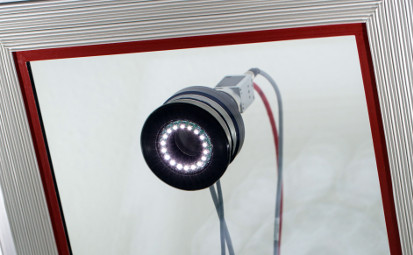 Integrated ring light
An integrated LED ring light provides uniform and high-contrast illumination. To avoid heating of samples, the ring light is only switched on for the very short period of time for image acquisiation.
Full software integration
The camera is triggered via the SPS software. A menu allows to select from which samples images shall be acquired and when. Events for triggering the image acquisition can be the achievement of the equlibrium state or a fixed time interval for example.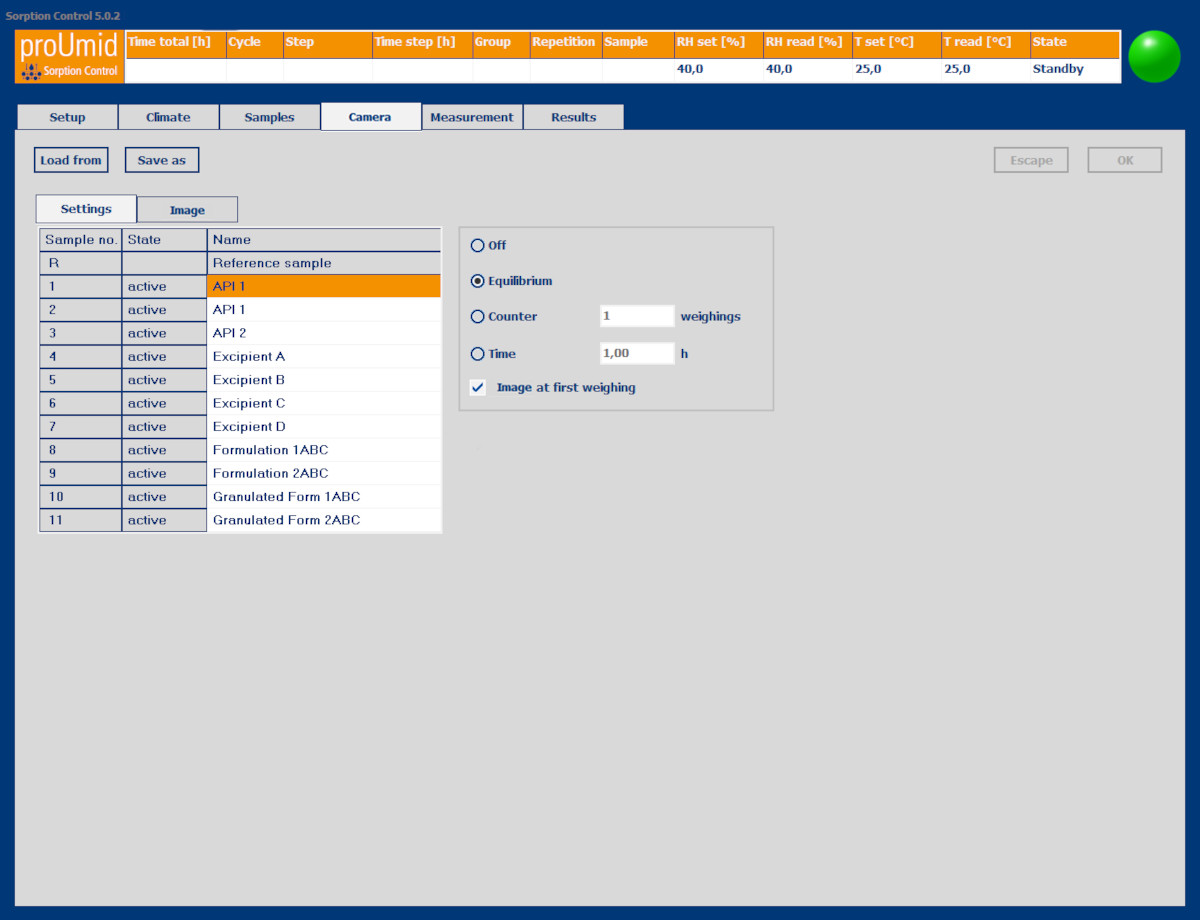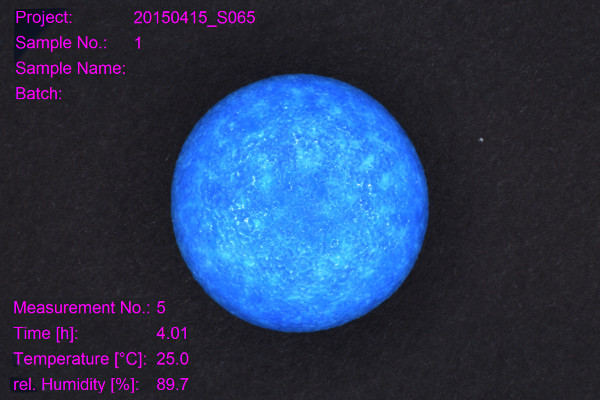 Image labeling
The software allows to supplement the acquired images directly with the corresponding measurement data. If image processing subsequent to the sorption analysis requires images without any labels, this option can be switched off.
Contact us for more information on the video camera option

Data Sheet- Imaging System for the SPS