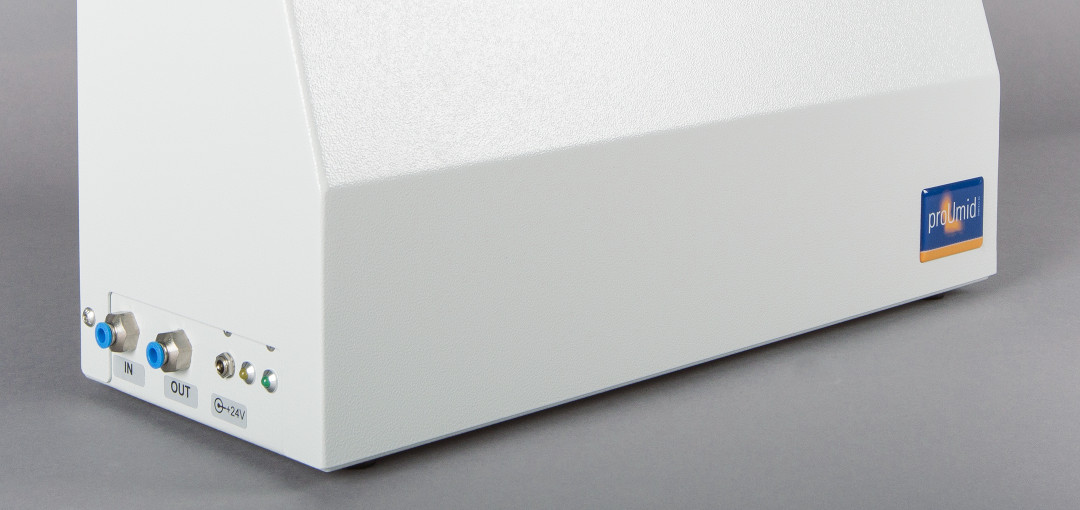 Membrane dryer
The membrane dryer is interposed between your instruments and the compressed air supply if the latter does not fulfil the dew point requirements.
It can supply up to two SPS instruments or similar apparatus with dry air.
The incoming air is filtered, dried and stored in a pressure reservoir.
The membrane dryer meets the requirements of the SPS Systems and Vsorp instruments for pulse-resistant compressed air supply.
Technical data
Gases
Air, N2, CO2, oil-free
Inlet pressure
5 bar … 10 bar (adjustable to lower levels if necessary)
Outlet pressure
4 bar (adjustable to lower levels if necessary)
Max flow rate
10 l/min
Drying performance
Reduction of dew point by 40 K
Dimensions
Width: 475 mm (excl. connections)
Depth: 181 mm
Height: 415 mm
Weight: 12.6 kg
Ambient conditions
+15 °C … +25 °C
75% RH max
Voltage
+24 V DC 0.5A
with external power unit 90–135 VAC and 170–364 VAC
Power consumption
10 W
Connectors
Compressed air, inlet (push lock 6 mm)
Dry air, outlet (push lock 6 mm)
DC supply 2.5 mm